Japan is one of the most earthquake-prone countries in the world. In only the recent decades several big quakes have hit all over Japan.
For the restoration work of such disasters, Maeda mini cranes are often used as supportive tool.
These are photos from the 2016 Kumamoto Earthquake. Maeda MC235C (domestic model) was used for reconstruction of graveyards. Japanese graveyards are usually highly densed and have only narrow paths. So self-propelled mini crawler cranes are the only solution for restoration of the fallen tombstones.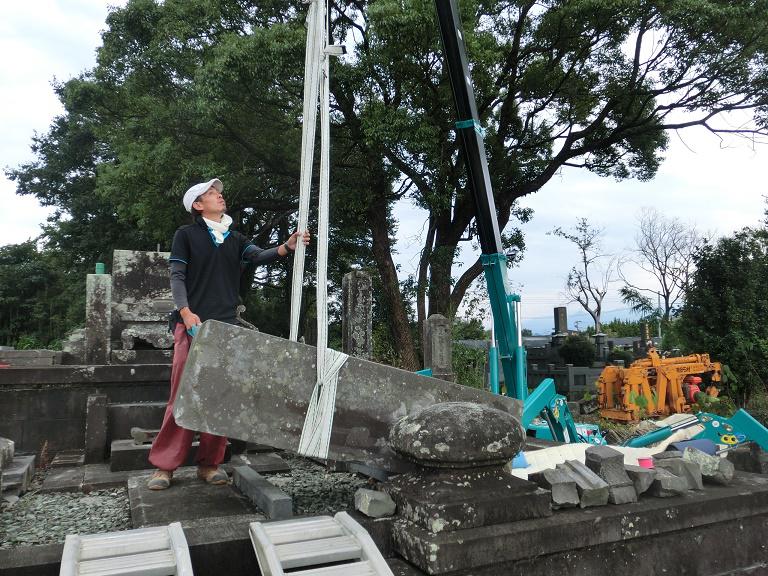 Rebuilding the tombstone by remote control operation in micro speed.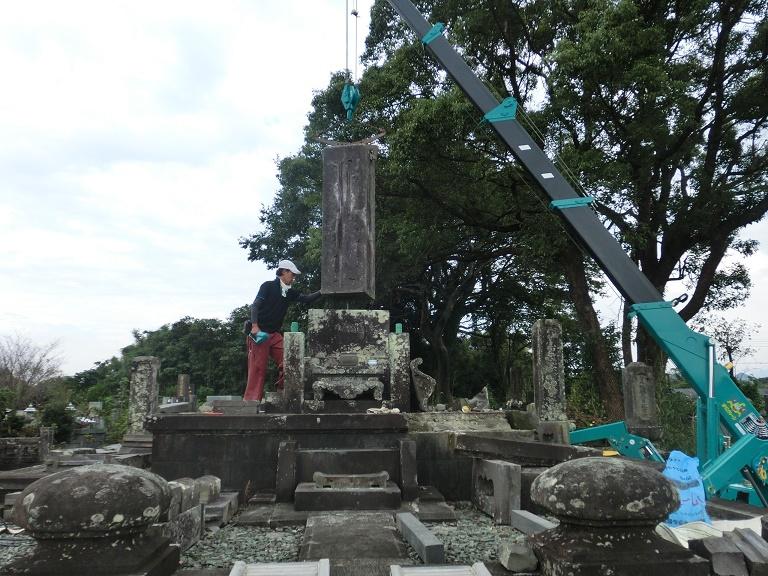 Japanese graveyard passage is usually very narrow allowing only limited access.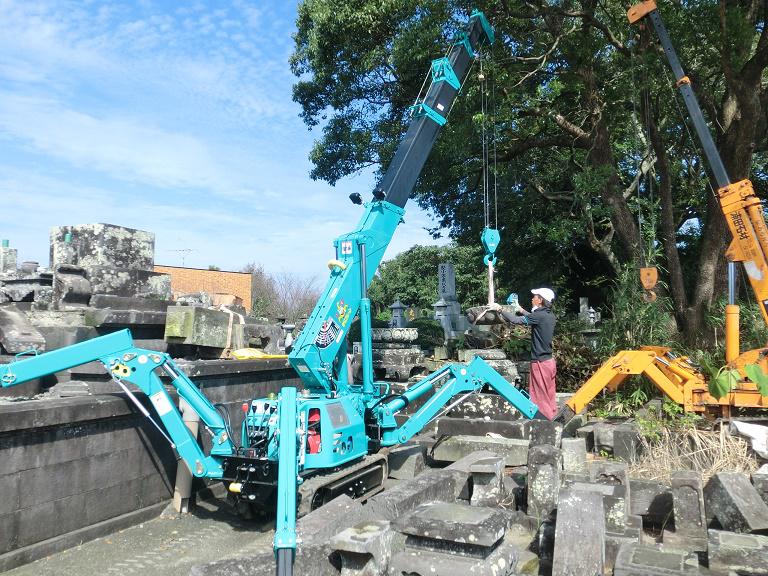 Many volunteers worked for the earthquake recovery.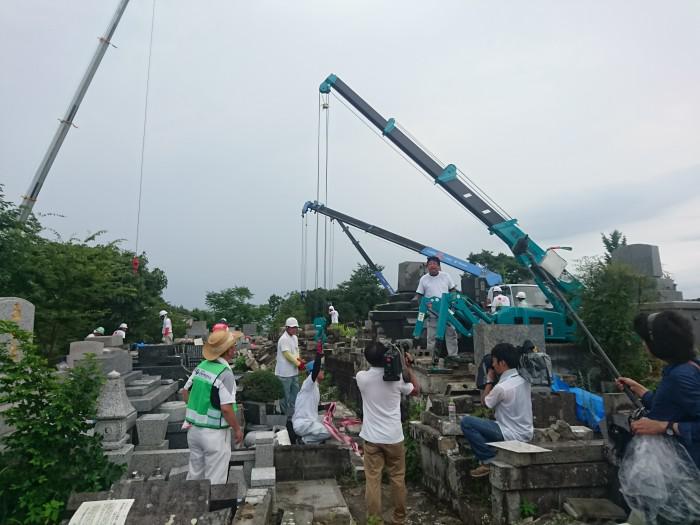 This is another report from the Great East Japan Earthquake in 2011. MAEDA and our dealers offered spider cranes for recovery support. https://youtu.be/TMe-OhuqxqI
This is the picture of Niigata Earthquake recovery in 2004.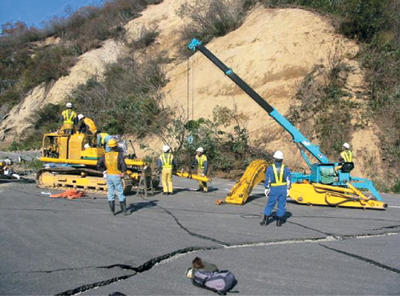 At the time of Niigata earthquake with magnitude of 6.8, some rivers were dammed in mountanious area causing houses in small villages submerged. Under direct control by Ministry of Land, Infrastructure and Transport, temporary drainage routes were build. Because all the traffic to the site was cut off, equipment such as excavators, drainage pumps, generators, and fuel must have been brought by helicopter. All the equipments must have been devided into pieces less than 6t. Excavotors and crawler cranes were reassembled at the site, so Maeda mini spider crane, weighting only less than 2t, was brought in by a helicopter at the very beggining.
MAEDA is honored if our machines can be a help in such difficult times, and we will continue to support disaster area as long as our machines have missions.