SPIDER CRANES
Light and compact body. Supportive outriggers mean
lifting can be carried out on any site.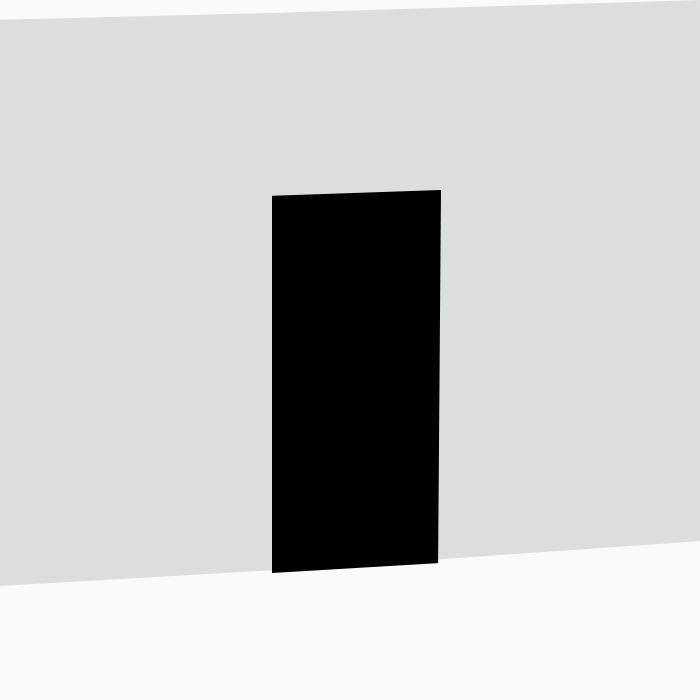 Compact Body
The 3 smaller models with a body width of only 590mm ~ 750mm can travel through a standard single door for indoor use.
Equipped with crawlers, travelling into confined area where bigger cranes or truck cranes cannot access is an easy job for the Maeda spider cranes.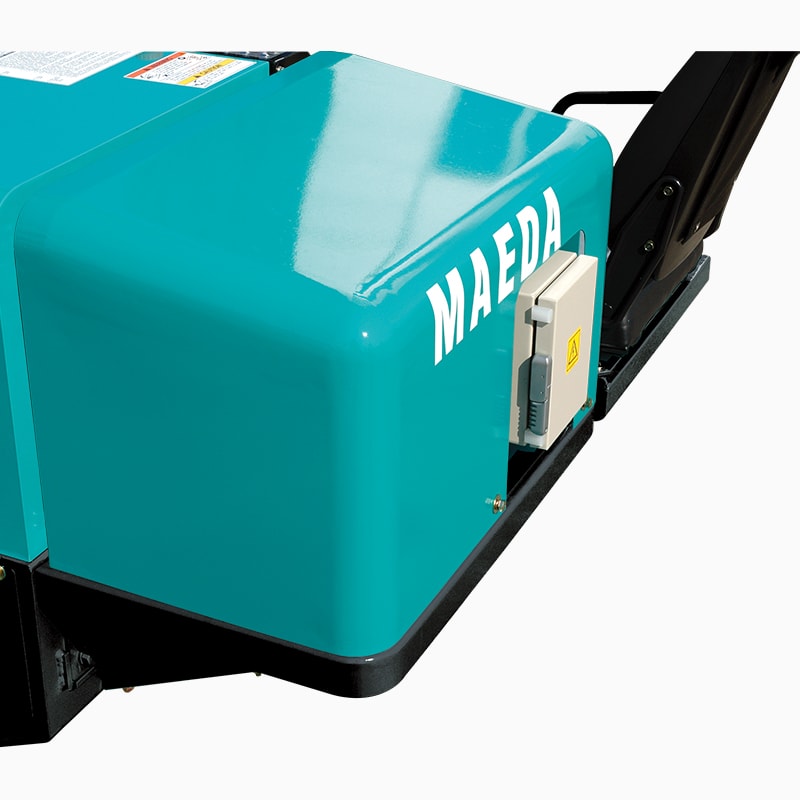 Electric Motor
The optional electric motor ensures work can be carried out cleanly indoors without any concern for gas emissions.
*For models MC285C-2 and up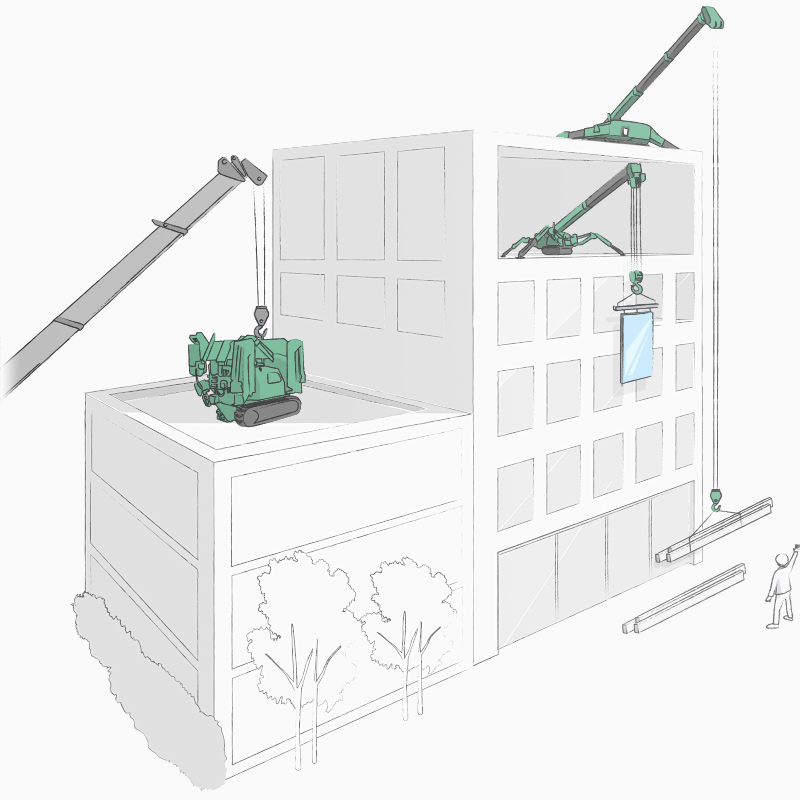 Light Weight
Compact and light weight, mini spider cranes can be lifted up to a site by larger cranes or service elevators, then often used for various construction works such as material handling and curtain wall lifting from inside buildings or on roof tops.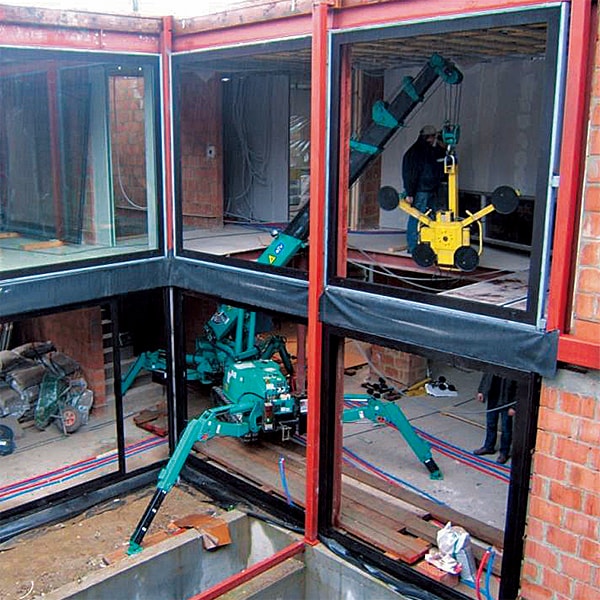 Outriggers
By stabilizing the body with its four outriggers, lifts of up to 8.0t can be carried out. Even on a site with obstacles or on steps, outriggers make stable lifting work possible.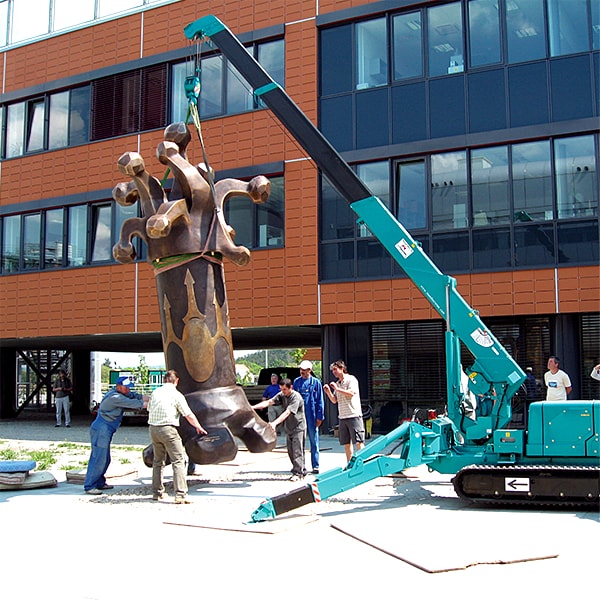 Powerful
Operation
With up to 8.0t capacity, MC series are used for many different applications such as construction, civil engineering and heavy load installation works.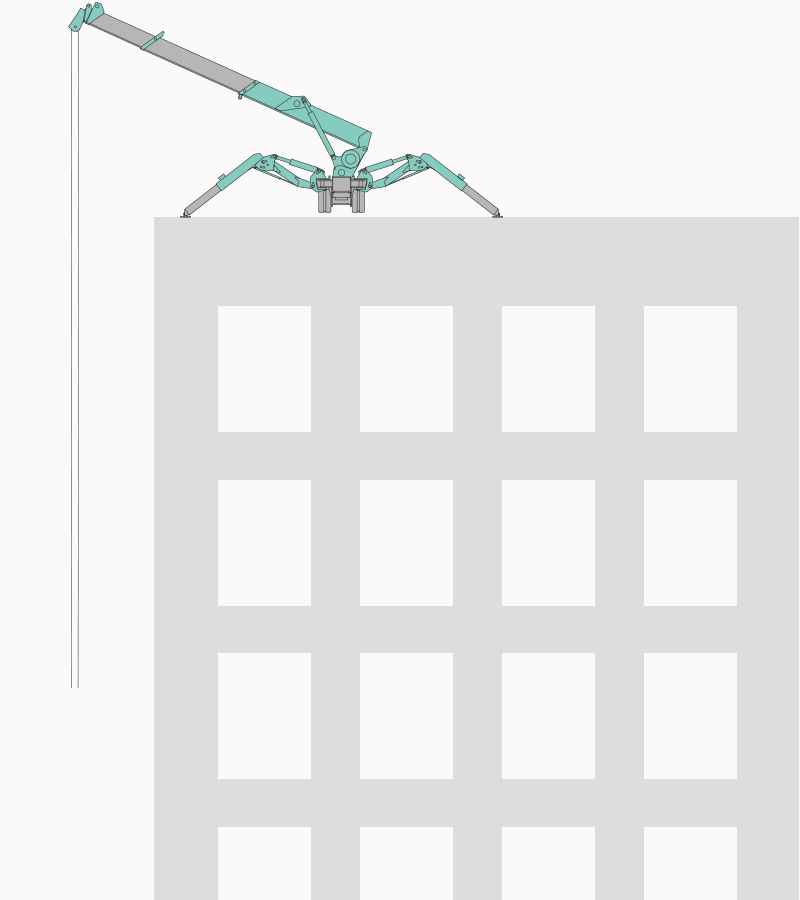 Durable Winch
Maeda's winch uses a disk brake which is highly durable for continuous use. Operations can be carried out for a long period of time from roof tops or construction sites.
*For models MC285C-2 and up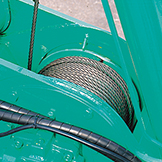 Tipping
Prevention
System
To prevent tipping accidents caused by overloading the crane, our Moment Limiter System (Safe Load Indicator) is equipped as our top safety standard.
When the load reaches 90% of the rated total load, the crane starts a warning with rotary lamps and audible alarm.
When the load reaches 100%, the crane will automatically stop to prevent tipping. With a digital display, the operator can continuously check working status.
Working
Envelope Setting
The Moment Limiter (Safe Load Indicator) can set a lifting height limit, working radius limit, and angle limit.
Working range of the boom can be set as you wish, and the boom will automatically stop at the set point.
This function is very useful for narrow places with obstacles or limitations such as power plants and factories.
Interlock System
The Outrigger Interlock System restricts activation of the outriggers if the boom is not stowed and outriggers are not rotated to set position. It detects boom slew and derrick position, and outrigger rotation position.
The Crane Interlock System enables the crane to work if outriggers are grounded correctly. It detects outrigger rotatory position and grounding condition.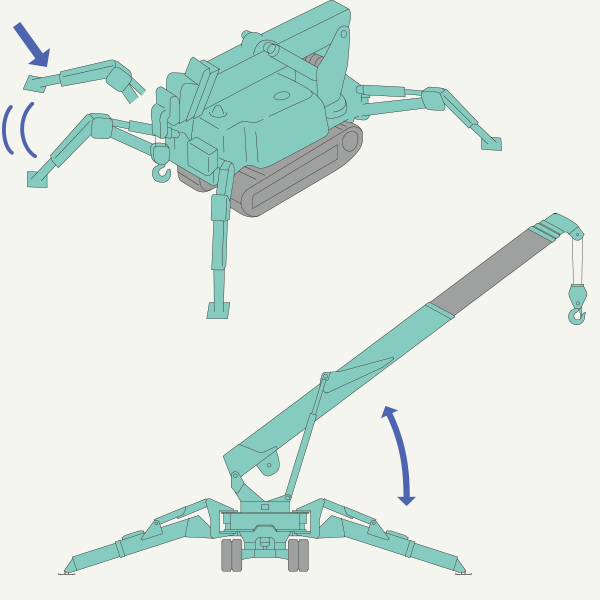 Crane Tilt Alarm
An alarm is issued in the event of the crane operating at over 3-degree inclination,
or over 15-degree inclination when travelling.

Remote Control
Accurate positioning of the load is possible with a single crane operative using the Remote Control.
The Remote Control is equipped with a micro-speed mode for precision work. There is also a function that allows the user to set speed.
The operator can confirm actual load and RTL (rated total load) using the LCD monitor during operation.
*For models MC285C-2 and up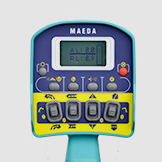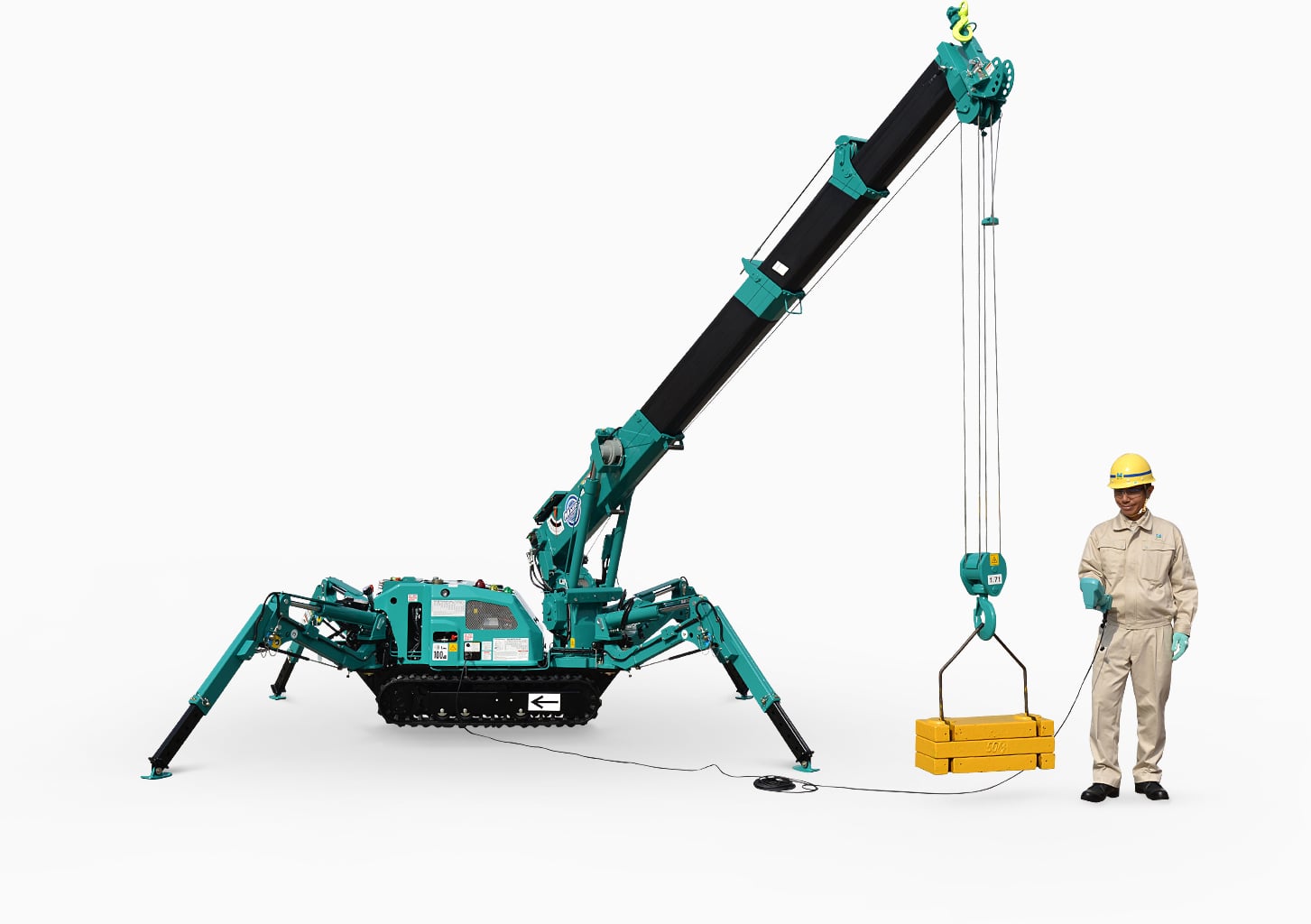 Searcher Hook
and Fly Jib
By using the optional searcher hook, the highest reach of the crane can be achieved even in places with height limitations due to ceilings or under the roof eaves. This is very often used for glazing works.
Also an optional fly jib mounted at the tip of the boom can create further lifting height.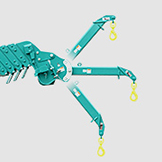 Searcher Hook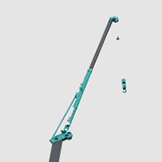 Fly Jib