To inherit Maeda's core technology to staff of young generation, Maeda has established training room for welding and machining technique, and hydraulic and electric education in 2015.
Usually welding techniques can be inherited only by man-to-man lesson. In this training room, young staff learns various technique of welding from well skilled staff who was awarded by prefectural govenor for the outstanding technique.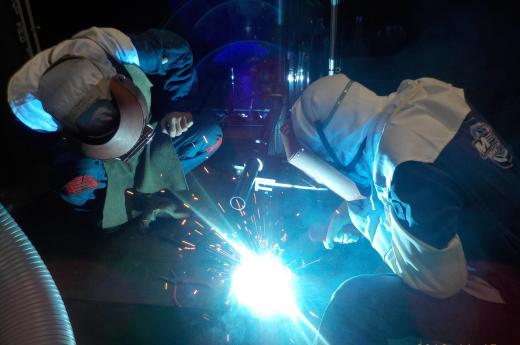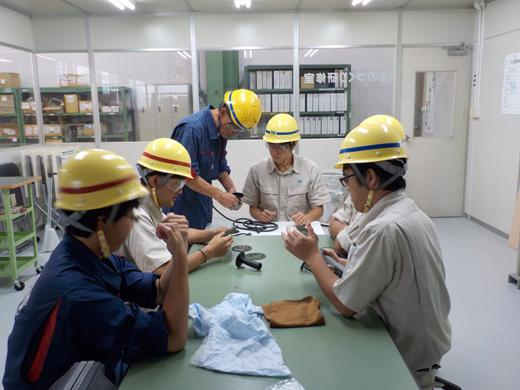 Lesson to replace grinding wheel
Maeda encourages staff to obtain many kind of qualification certificate. 1st grade machining, 2nd grade machine inspection, 2nd grade structural ironwork are examples of our staff's qualification achievement.