One of the popular applications of MAEDA mini crane is curtain wall installation to buildings under construction.
With its compact body size, small models can fit in construction elevator, so they can easily be placed on the completed floors above the curtain wall fitting floor, and can work quickly and efficiently than a large crane.
This is an example of work with domestic model MC283C (MC285C-2 class).
Curtain wall panel is attached to the mini crane by workers, at which point it is hoisted and rolled into location.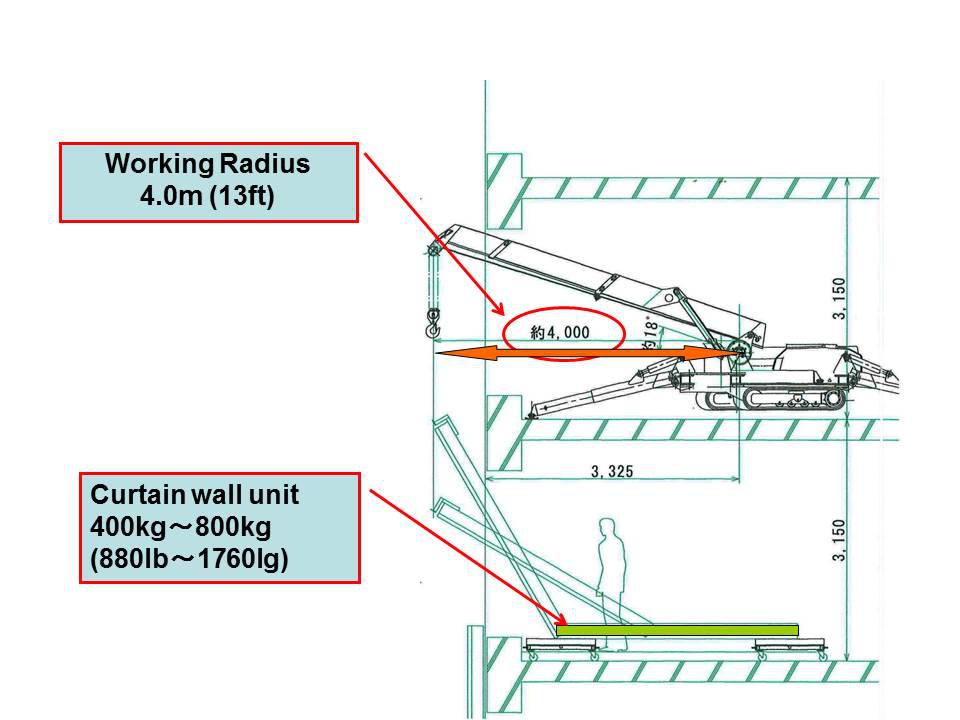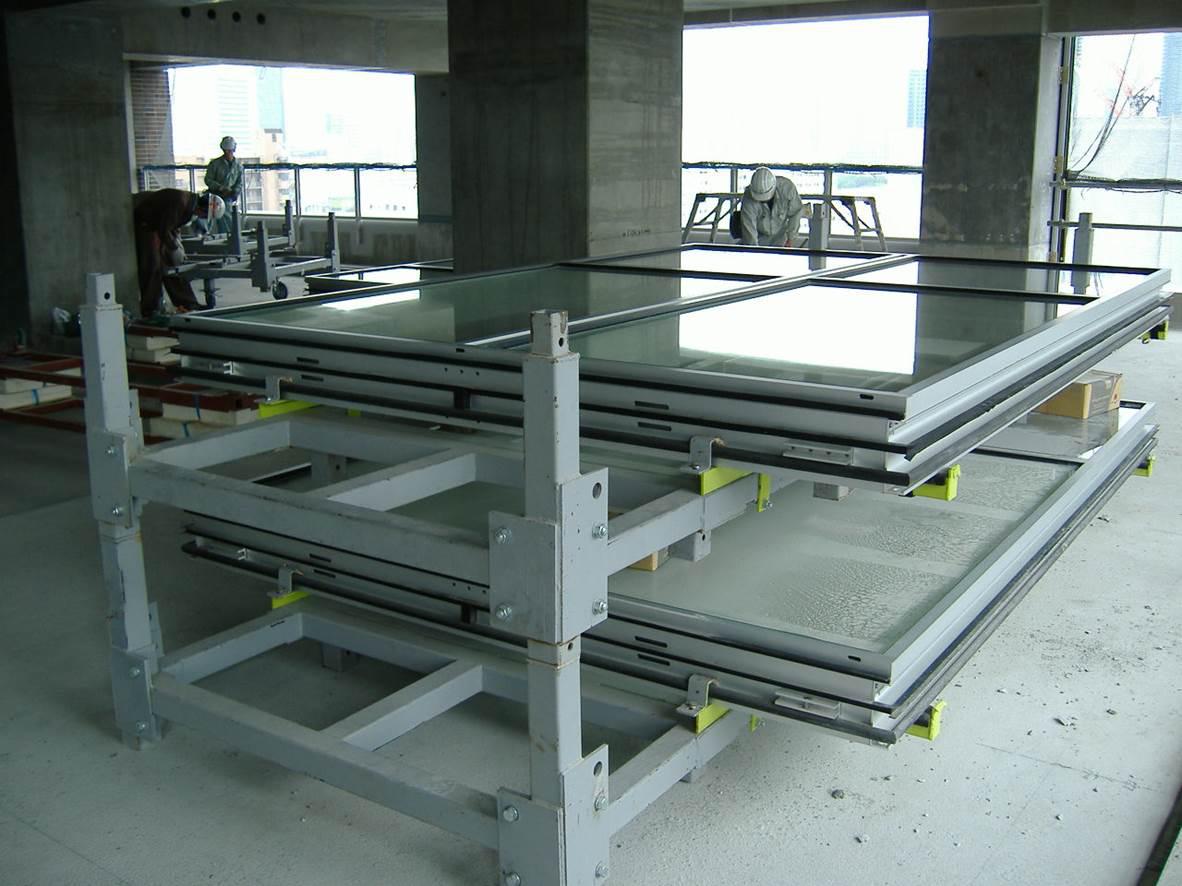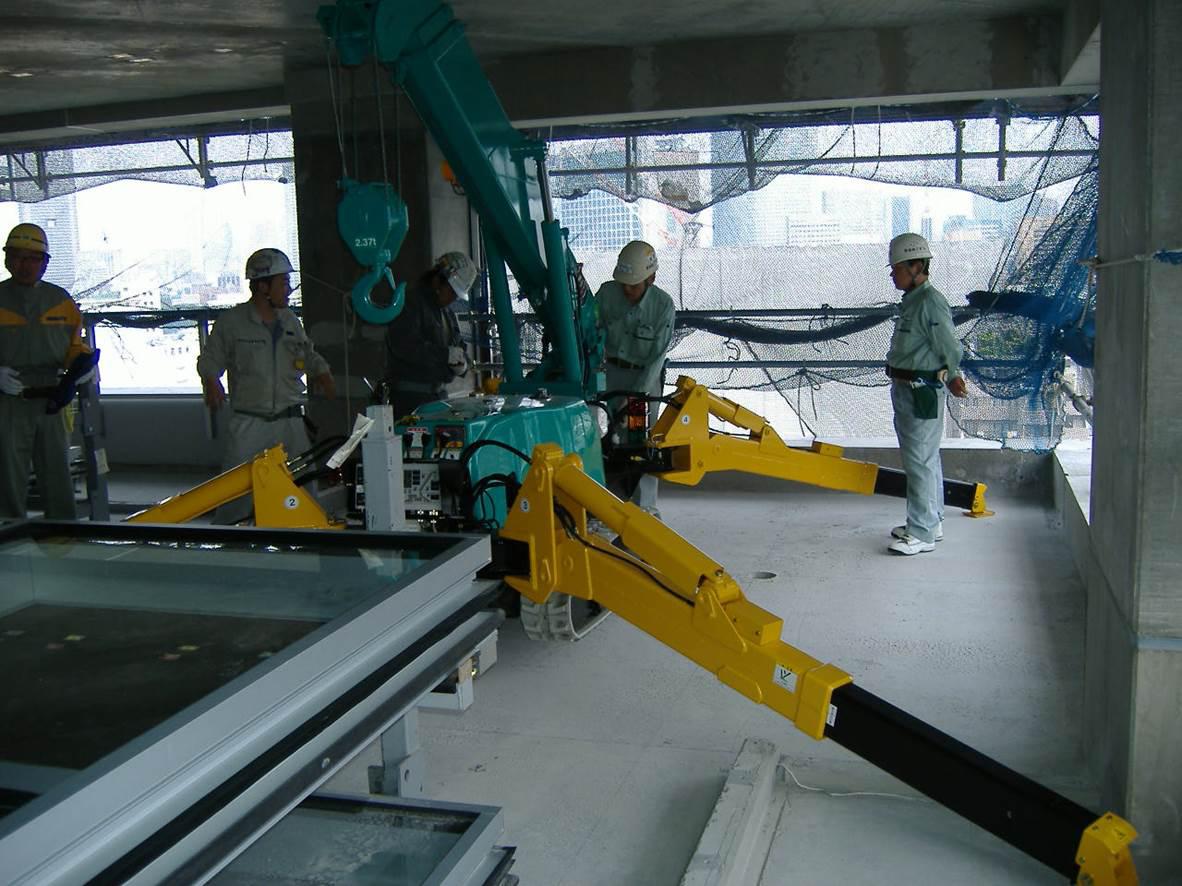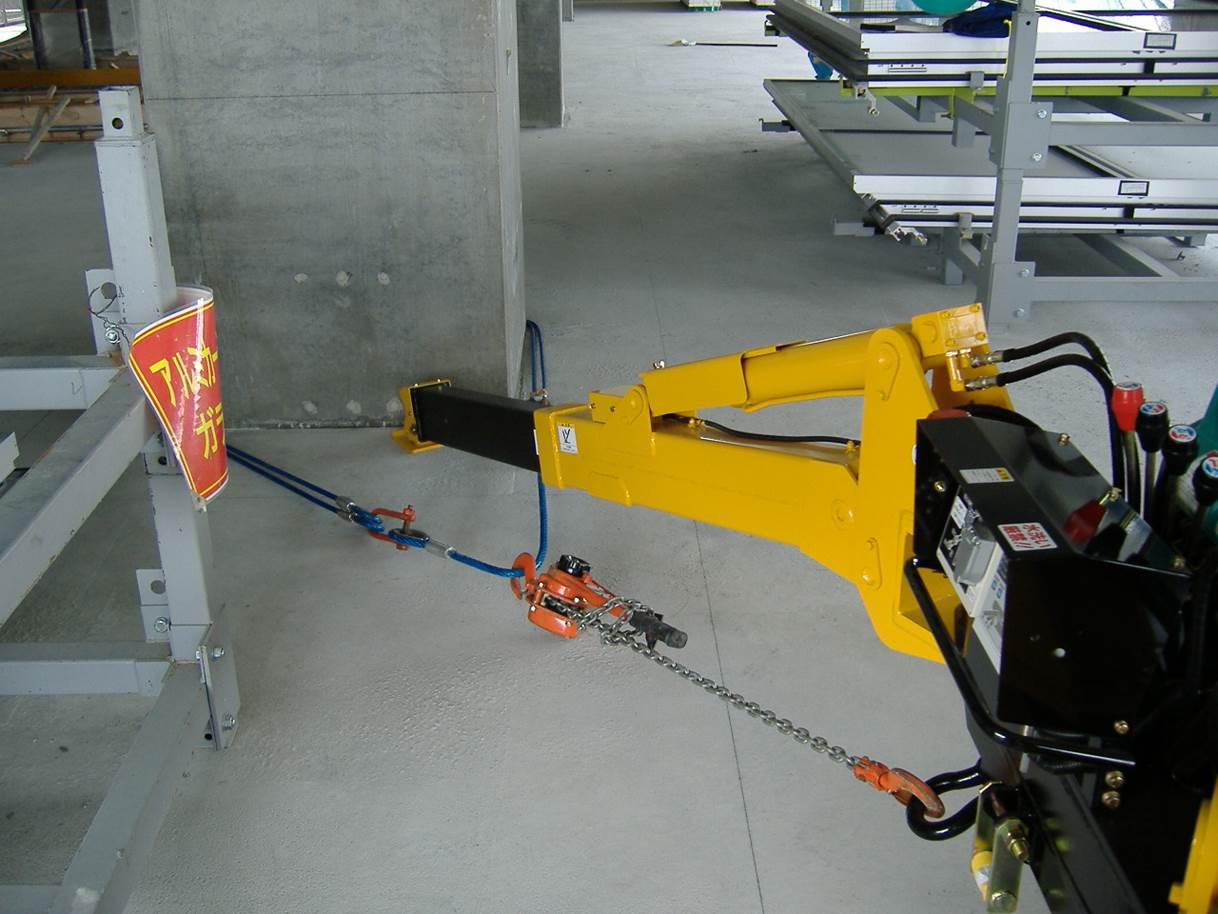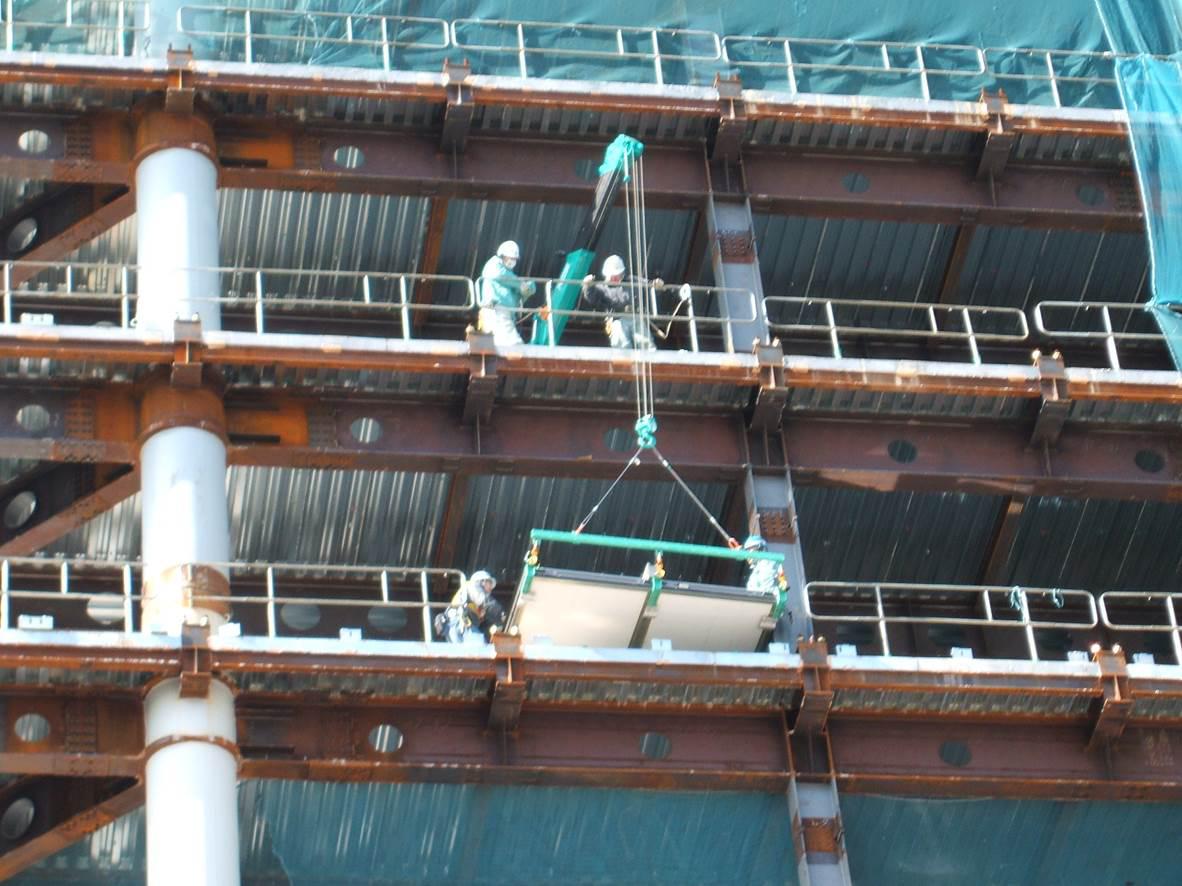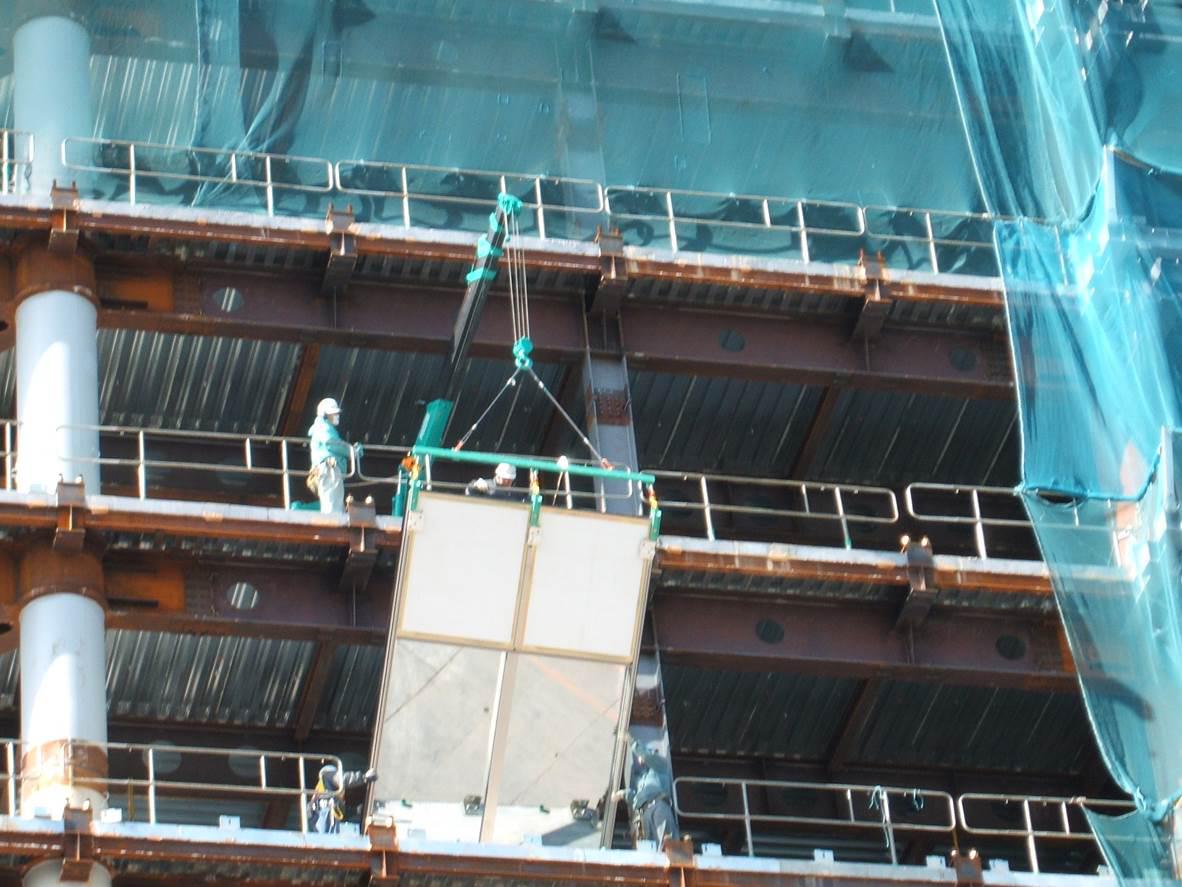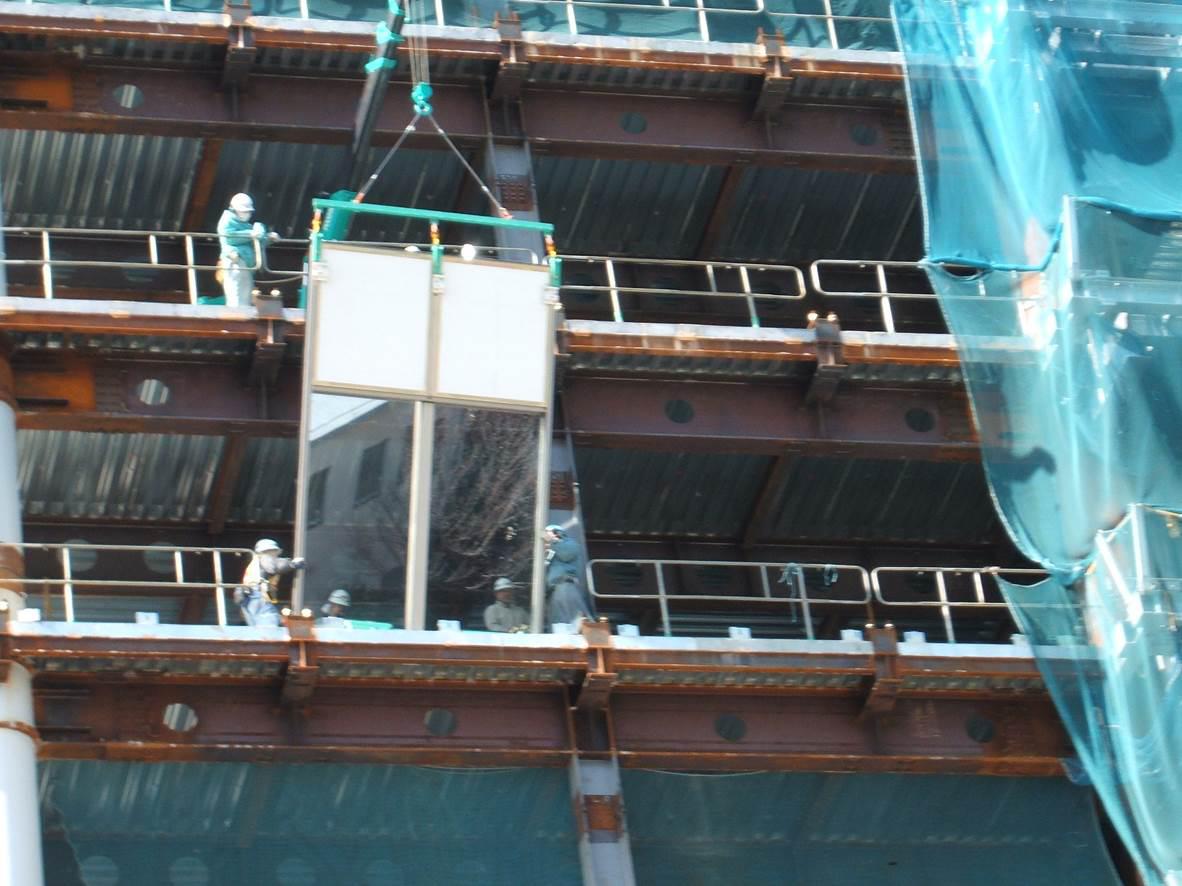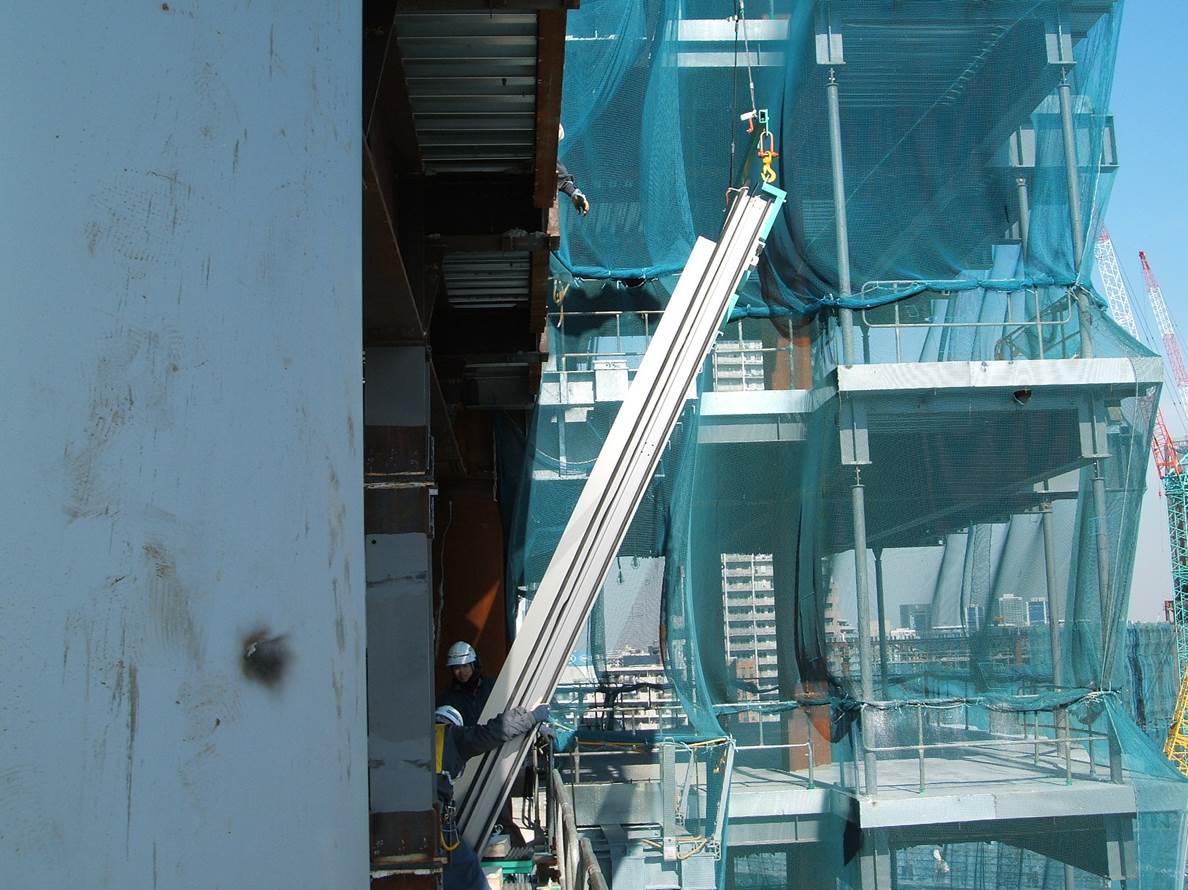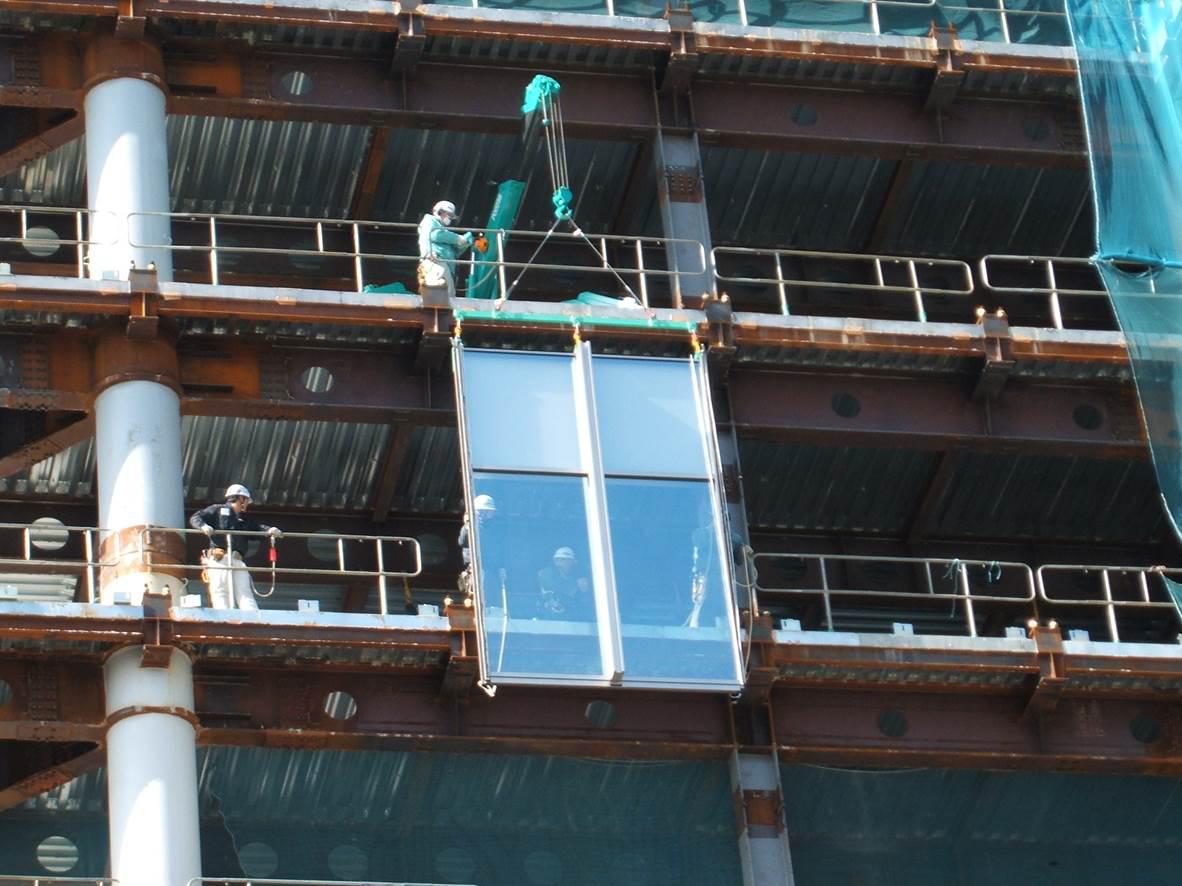 While the crane supports the panel, the workers below connect the fasteners between the panel and the building structure. When the panel is fastened, the crane will release the load and the cycle repeats itself.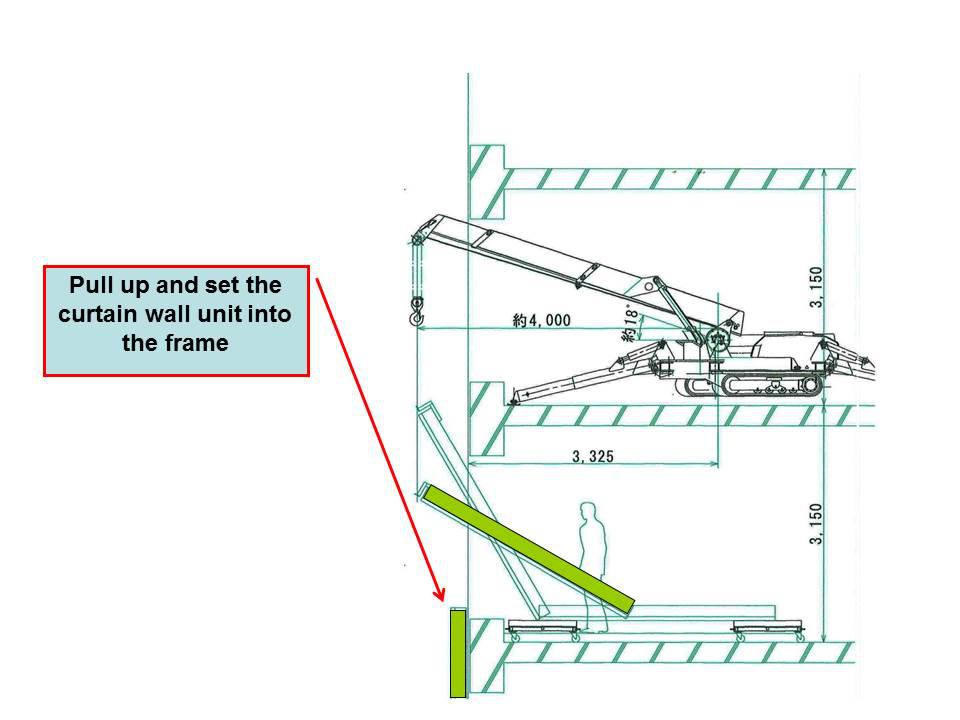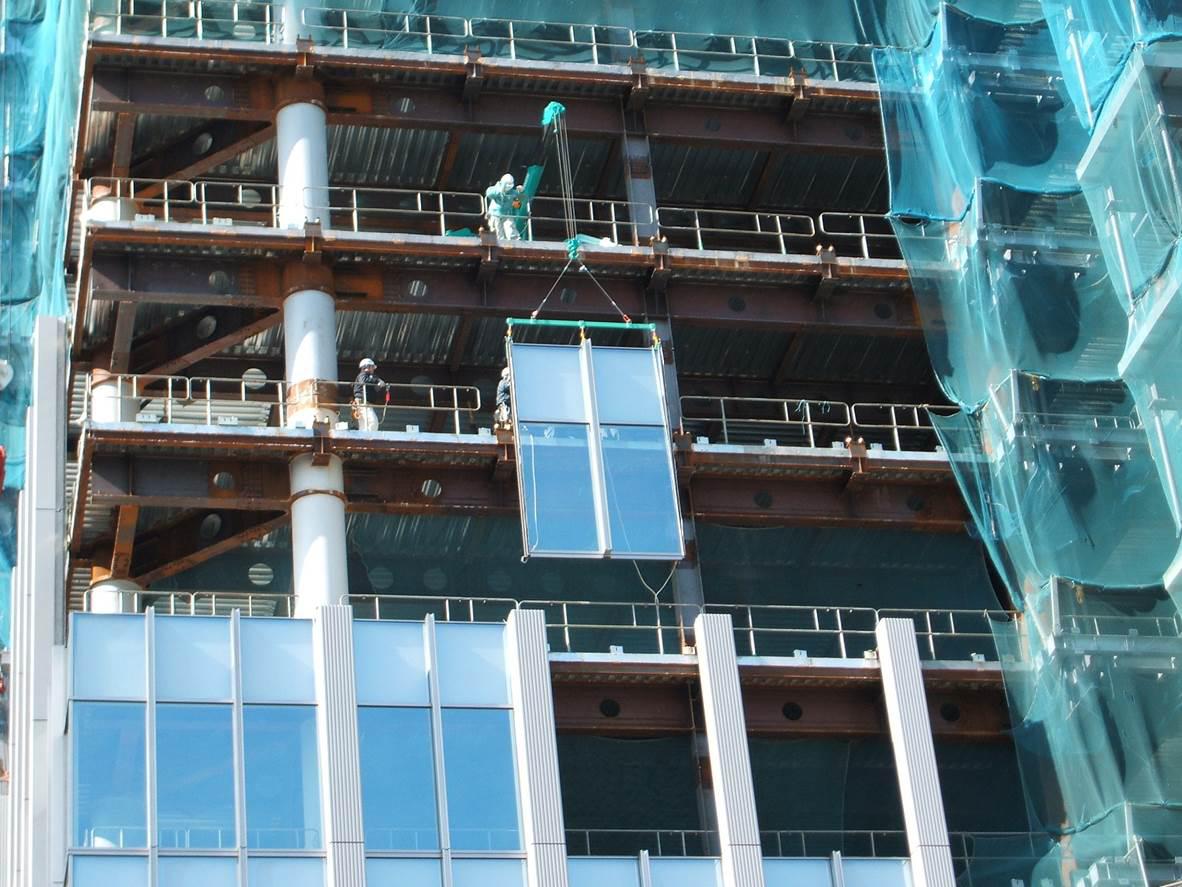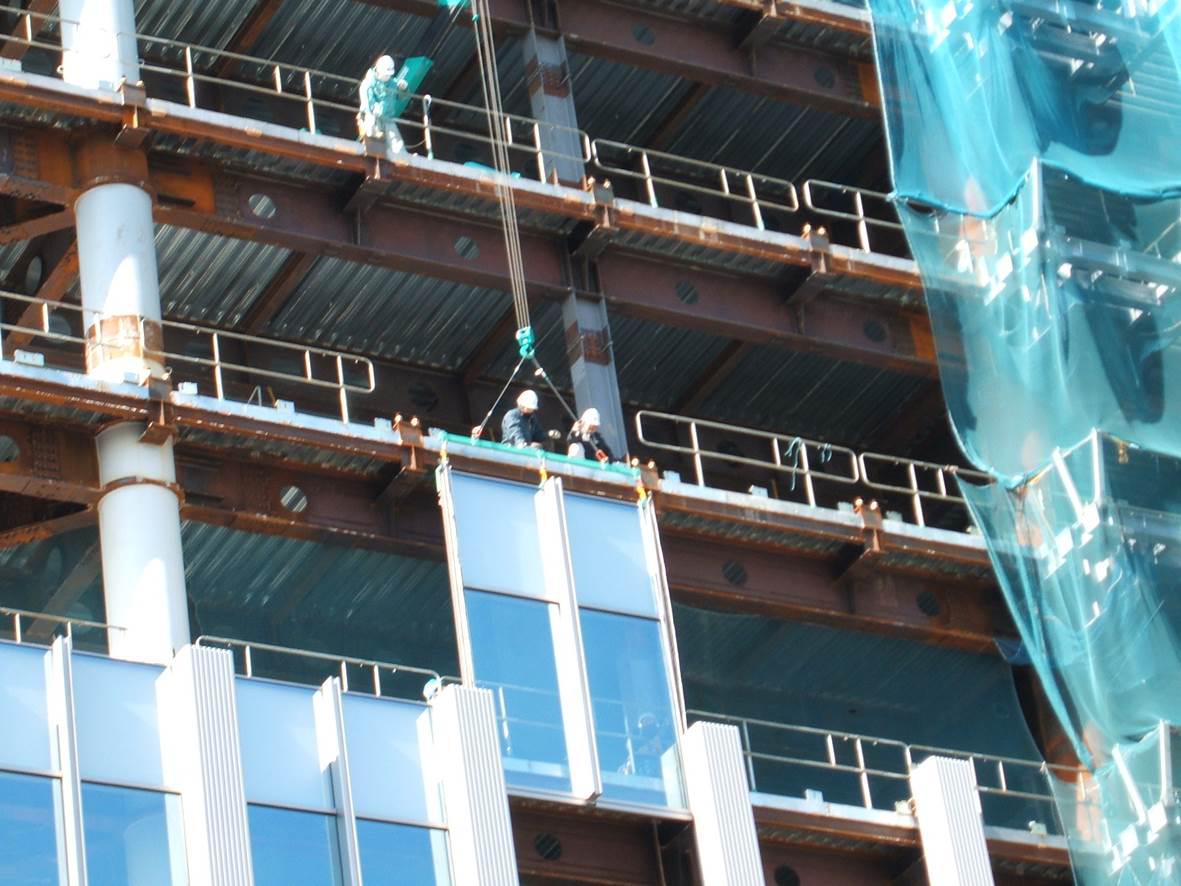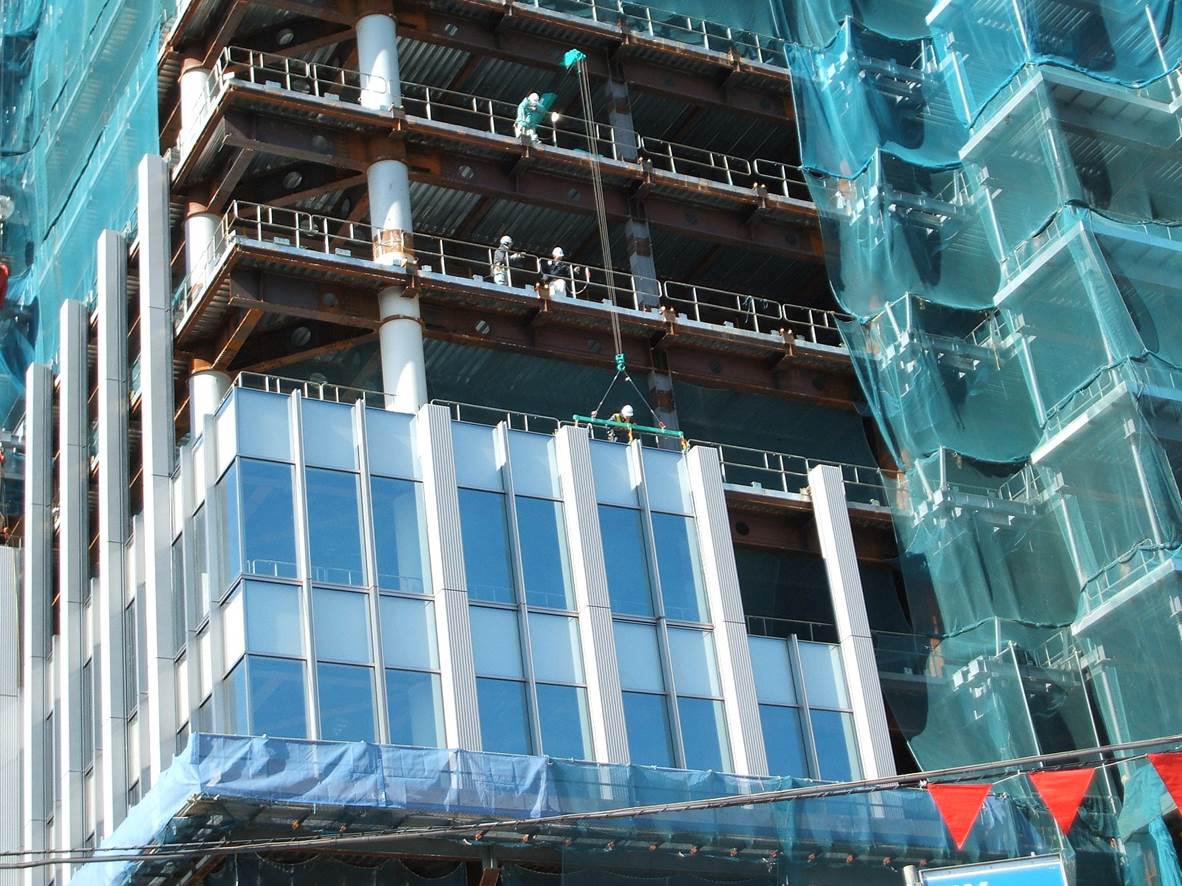 Maeda considers the workers safety as top priority. So Maeda mini cranes are equipped with safety systems such as moment limiter, crane / outrigger interlock systems and etc.
We are truly honored if our products can contribute to many difficult sites as safe and efficient solution.